Bio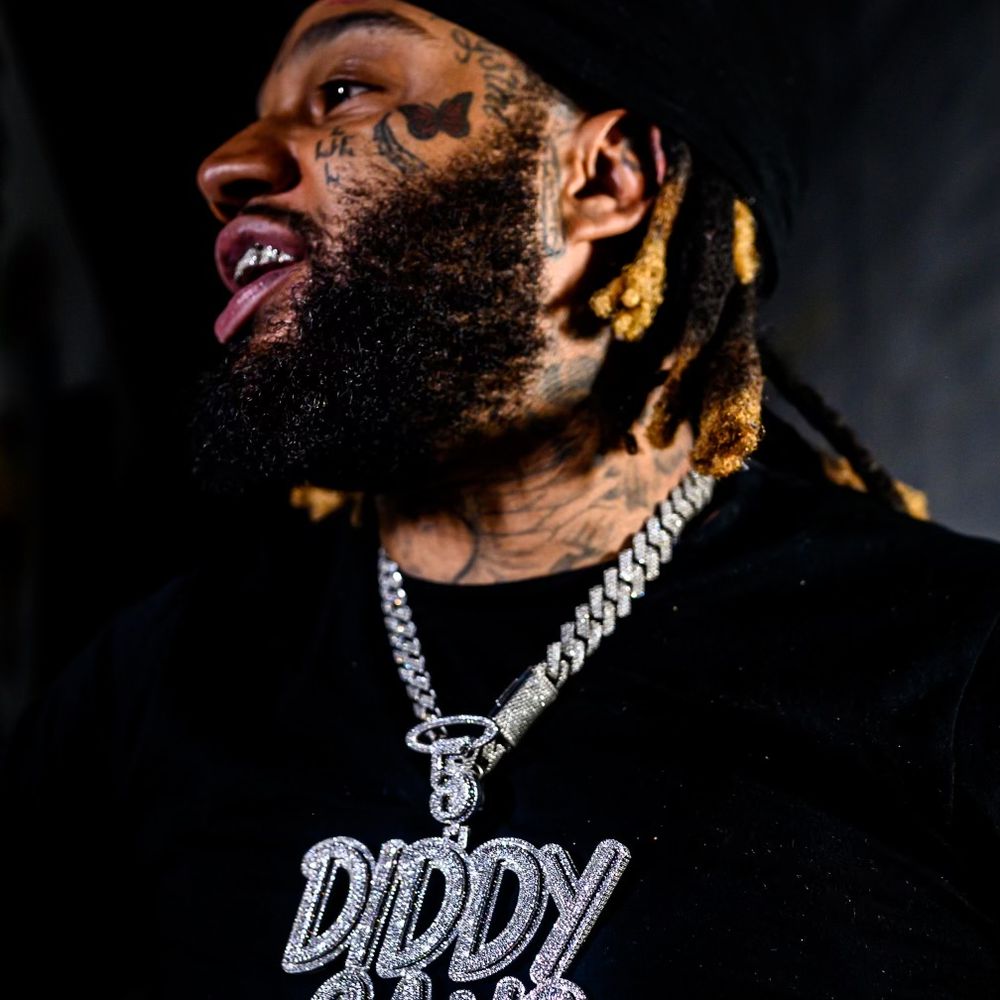 Charles Bowman Bey also known as Big Flock is the heart, mind, body and soul of Maryland and especially when you think of rap music. Big Flock was Born October 1,1992 in Camp Springs, MD. Big Flock started rapping at 11 years of age by using a tape recorder to record his first few rap songs. At the age of 18,  Big Flock started to take music seriously. One of his friends had just purchased a mic and laptop and the journey began. By the time he was 20, Trilluminati (55k downloads) was produced and released on March 8th, 2013. Later that winter/early spring Big Flock was incarcerated. Due to his recent incarceration, Flock wasn't even aware that his music was starting to grow but him not being able to make more music just made him hungrier.
Big Flock was living in Hampton, VA with Christopher Avery Smith (C Diddy) before he was incarcerated in 2013. Trilluminati was recorded in the living room of C. Diddy's house and he played a big factor in Big Flock's life. C. Diddy passed away on July 5th, 2013. Big Flock was still incarcerated at the time when he found out his best friend passed away. Chris was truly loved and just like Big Flock he was apart of the "Thraxxx" family. Due to all the recent tragic events, Big Flock being incarcerated as soon as he releases his debut tape and the passing of away of Chris, Thraxxx puts together a group collaboration project and releases it on Big Flock birthday. The project was entitled "Thraxxx the Movie" & released on October 1st, 2013. Big Flock was released from Jail on bond in November 2013.
On March 8th 2014, Big Flock released Live Hungry Die Fat (67k downloads). The mixtape was very different from Trilluminati because it was all freestyles. The main objective from this project was to get Big Flock fully in recording mode. Although he was just released from jail, he was released on bond meaning that it was a possibility of him going back to jail. In June of 2014, we found out that July 22nd he had to turn himself in for a 3 year sentence for an armed Robbery charge that took place in 2012. July 12th (C Diddy Day) Big Flock releases his highly anticipated project "Sonny" (125k downloads). Sonny was a 15 track project with 1 skit.
In July of 2015, Big Flock was released on parole from prison & his management team put together a welcome home concert at Show Place Arena, Upper Marlboro, MD. By this time he had the buzz that was needed for him to succeed. Sonny was being played everywhere & people were already starting to call him the best artist in Maryland. Fresh out of jail & after being home for a couple days Big Flock gets right back in the studio. He collaborates with ISM Beats, producer heard throughout Sonny, and they come out with a 8 track project entitled "Glockism" (50k downloads). Glockism was released on October 31st, 2015.
This was the first project that Big Flock was able to release and enjoy while finally being a free man. Flock felt as if he had a point to prove and not even a full month had passed and he releases another project. The 14 track project with 1 skit is entitled "Kill Me Now" (70k downloads) and was released November 26th, 2015.
February 28th, 2016 Big Flock releases a collaborative project with DDB (Rap group from MD, Lil Dude & Baby Ahk) entitled "Mafia Ties"(58k downloads).
On this project is the hit single "Linebacker" (video released March 28th, 2016 1.5million+ views) feat Lil Dude & Baby Ahk. This song can be heard anywhere at anytime in the DMV area. This record is in the clubs, schools, streets, radio, and almost anything with a speaker is playing "Linebacker".
Big Flock latest project is entitled "The Great Depression" and released on October 29th, 2016. He was been working on this project since the beginning of April, 2016. The songs that have been chosen to be on this work of art are very different then the usual sounds most are accustomed to hearing from Big Flock. Before TGD released you'd consider Big Flock as a rapper for the youth, but after this project; When you think of Big Flock, you'll think of hip hop...
The Great Depression consist of 15 tracks of passion, pain, struggle, survival, and growth. The project has been featured on The Source Magazine & Karen Civil. The project is well balanced and it's at least one record each individual can relate too. TGD has features from 21 Savage, Hoodrich Pablo Juan, & more! The project has collected over 4.8 million streams and is available everywhere!